There are two kinds of Entrepreneurs – those who like selling and those that hate it, most fall into the second group.
Many people start a business because they are very skilled in an area – like plumbing, or baking or landscaping. They see a gap in the market or they just don't want to work for someone else anymore, so they start a business. However, as Michael Gerber points out in his book "The E-Myth" those reasons are not enough. No matter how good a business person is, no matter how skilled of a tradesman you are, nothing happens until a sale is made.
Breakout Selling as been working with Entrepreneurs and Small Businesses for over 15 years. Teaching and coaching sales professionals and even those who "hate" selling how to create demand and get business.
Breakout Selling is based on the idea that selling doesn't have to be stressful or high pressure. Business today is about providing high value, relationships and communicating well. All of the ugly behaviors of salespeople in the past such as "ABC – always be closing are dying, and not a moment too late. The Internet, Voice Mail and competition has killed them.
Today selling is about value creation. However if you can't communicate that value with buyers interested in your products and services you'll still stumble. The Small Business Administration still says that 50% of all new businesses will close their doors within 3 years, 95% within 5. Most of those businesses and their owners provided needed quality services and products. So what is going wrong?
To answer that a group of CEOs, Salespeople, and Business Executives founded Boardroom Mentors in 2001. We've consulted with hundreds of businesses all over the country. This year we felt it was time to expand to the web and offer coaching to Entrepreneurs so that instead of becoming a failed statistic, they realized their goals and the reasons they started their own businesses in the first place.
I'm glad you've found this site. On it are many useful articles and resources. However the world doesn't need any more information. You can buy excellent books and training materials on every aspect of the business at hundreds of locations. Most people already have the motivation, skills and abilities to be successful. What they lack are mentors and coaches. That's why Breakout Selling was created.
So if you find the materials here useful please take action and subscribe to Breakout Selling's mailing list. The form is right on this page. There are many helpful articles and resources to those on that list that aren't posted here on the public side of this website
Getting Business and Leads is the Lifeblood of Your Business
Finding customers and getting them interested in your product and services will determine your success. Having enough sales to sustain your business (and your personal income) will keep you out of the high percentage of the businesses that close up. Below, while first targeted to salespeople has helped hundreds of business owners generate new business and leads. You see if you can't prospect, effectively lead generate and find new customers your business won't have the sales you need. Check out the following online sales training which will get you more business.
Would You Like to Double Your Leads and Opportunities in 26 Days?
Is your pipeline full or are you being hammered to find more opportunities?
Do you chase after every deal working with people that you can't stand because you need the business?
Are your manager's phone calls pleasant or full of haranguing to do more cold calling and prospecting?
Are you satisfied with your income and sales results?
Are you happy as a professional salesperson or burning out from overwork and stress?
If not having enough people to sell too I have a very limited time offer that will get you more leads and opportunities in only 26 days. Just click the button below to find out more.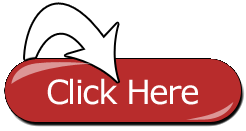 PS: Breakout Selling is having a sales contest right now for the best sales story. If you click here you could win a free Flip Camera. The complete details of this sales contest can be found at Win a Flip Camera Sales Contest
PSS: Breakout Selling is also offering lead generation coaching and sales prospecting information absolutely free (but for a limited time). You can find out more by Clicking Here.