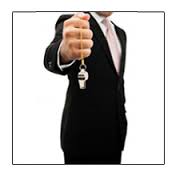 So you want to start up your own sales training coaching program?
Before you answer that question you would do very well to acquaint yourself with everything that is involved with becoming a sales training coach.
For starters, sales training coaching is all about helping business owners establish their businesses and make their sales skyrocket. It involves a lot of consultations, sales management training sessions and product analysis to name but a few. Some small scale companies who are newly established find the services of a sales coach very useful as some of them don't have sufficient knowledge about the trends in the economy or on proper closing techniques.
However, you cannot just become a sales coach if you don't even have any experience in this area. You have to have a tremendous amount of knowledge in the field to succeed. Perhaps the hardest part of this type of work is establishing yourself as a reliable and reputable sales training coach. You can start small and offer your services to people you know or to friends who have their own companies. If they see that you are doing a good job and they like your input, they are bound to refer you to other people they know and as well as to other companies. This is the best strategy to expand your clientele.  At least it's what worked for us.
Once you have established yourself as a reputable sales training coach, it won't be hard to get clients. If you are good at what you're doing then a lot of people will begin referring you to other people in the business sector.
Remember to always be accommodating and be reasonable with your terms. You need patience for this kind of job as it is not always easy to train first-time salespersons. Make sure you charge reasonably as well. If you charge by the hour, don't try to lengthen the conversation by diverting to other topics, stick to their questions and stick with what you know.
We didn't get to where we are overnight and neither will you.  Just be patient and willing to work very hard learning your craft and everything after that will work itself out.
For ideas on how to start your own sales training coaching you can always check out our program and go from there.